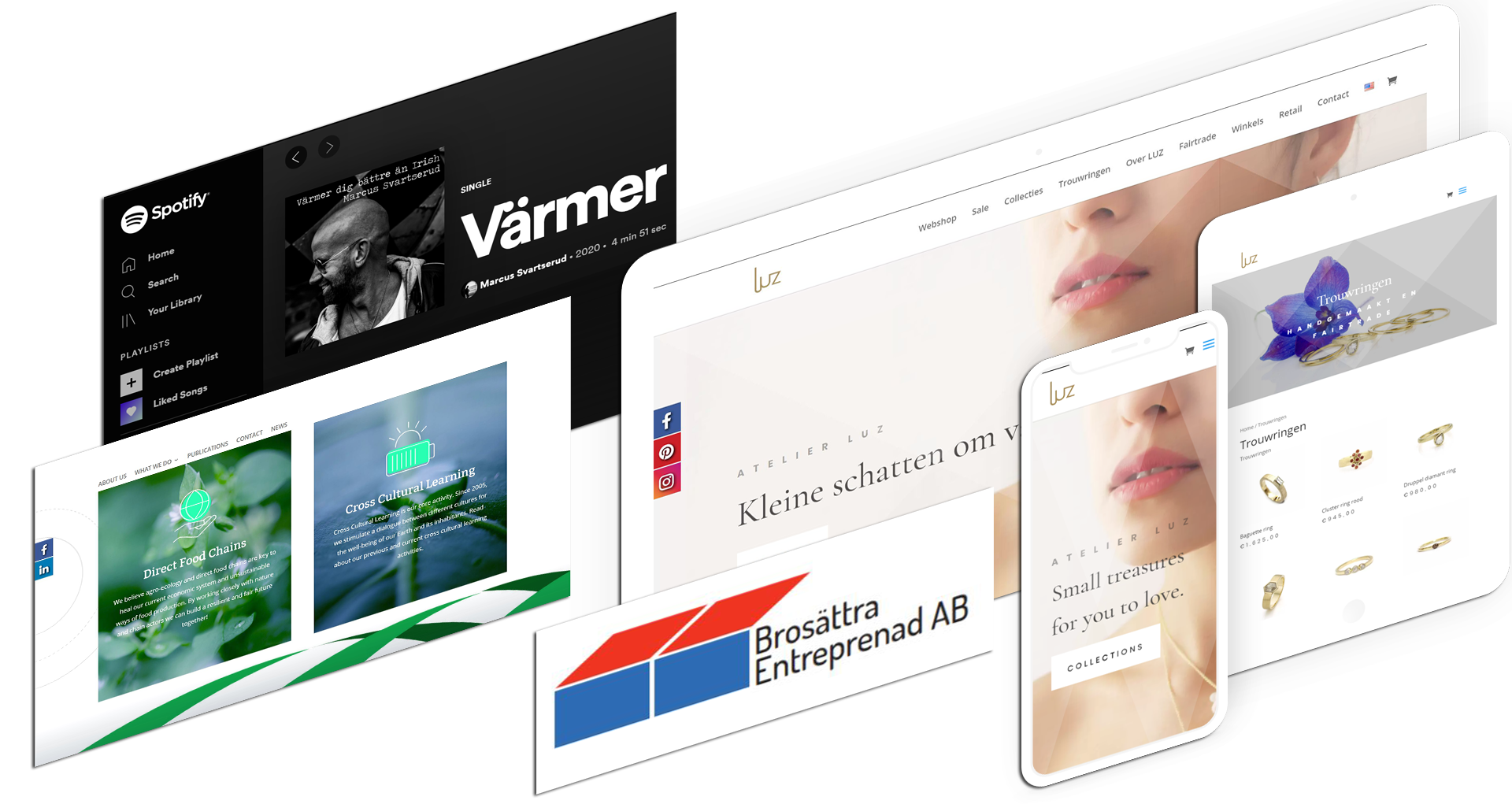 Welcome to my web design and content creation service – the perfect solution for small businesses looking to take their online presence to the next level! If you're a small business owner, you're probably asking yourself the 6 W's of my service: who, what, where, when, why, and how. Let me answer all your questions and help you get started with your website.
Who is my target audience?
My service is specifically designed for small businesses that want to create a professional and unique online presence and those wishing to create a strong presence on social media platforms, particularly Instagram.. I understand the unique challenges that small businesses face, and my tailored service is designed to meet those needs.
What is my web design and content creation service?
My service is a comprehensive package that includes web design, content creation, photography, and writing services. I'll work with you to create a stunning website that's tailored to your brand and message, with professional photos and engaging content that will capture your audience's attention.
Where can you use my service?
My service is available anywhere you have an internet connection! I work with businesses all over the world, and I can create a website that's perfect for your needs.
When should you sign up?
The time to act is now! your online presence is critical for your business's success, and I can help you create a website that will make your business stand out in the crowded online marketplace.
Why should you choose my service?My service offers unparalleled value and quality. I use WordPress, the world's most popular website platform, to create beautiful and functional websites. I'll also provide you with professional photos and engaging content that will help you connect with your audience and convert them into customers.
How does my service work?
It's easy! Just contact me to schedule a consultation. I'll work with you to understand your business's unique needs and create a website that reflects your brand and message. I'll handle all the technical details, including domain registration, hosting, and setup, so you can focus on what you do best – running your business!
Don't let your small business get left behind in the digital age. Contact me today to learn more about my web design and content creation services and take your business to the next level!

Design
I enjoy designing for the web and print, exploring creative and intuitive design to breathe life into a tired and outdated website or logo. Modern technology requires a modern design approach which is clean, mobile friendly and fast.  
Website Design
Professional website design & development, crafted with fresh ideas, using latest cloud technology, sprinkled with lots of love & passion.
Branding & LogoS
To increase your success as a business owner, all of your marketing materials should ideally comply with the same visual identity guidelines. Solidifying your brand identity creates instant recognition and respect.
Content Strategy
Content strategy is intertwined into every step of my web design projects, particularly the initial research and data analysis. In order for your website to perform well, it needs to satisfy certain goals. Identifying your content needs early on and building a solid strategy is the key to success.
Built From Scratch
Modern web design is more involved than creating an attractive website. Consideration of user experience, search engine optimization, ease of use, and technical details are just a few elements that are involved in developing a website that is designed to perform in today's competitive marketplace.
Customized Templates
Template sites are significantly less expensive than custom sites. Using a template means that most of the website coding is in place. That's why template sites are much more affordable than custom sites, although you or i will still have to spend time customizing the template and implementing the content.
Maintenance & Updates
Today, websites are much more complex. If you use them well, they can be marketing machines that help you get new leads and customers. But because they are more complex, it takes more work to maintain them.

Website Development
I have been developing websites for over 25 years. Most of my websites are now built with WordPress.  The core functionality of this platform allows for great customized, responsive mobile sites with high performance and high security that are easy for end users to manage

Photography
I take photographs for website imagary, entity establishment pictures for artists use on Spotify or Instagram and portraits on location and in the workplace. Postproduction is at least as important as the actual production.
Lifestyle photography
I provide a variety of photographic services to clients including lifestyle photo shoots, some portrait commercial work, as well as coverage of events. My specialization lies in the visual storytelling realm. I really enjoy shedding light on lesser-known issues and topics, especially in out-of-the-way parts of the world.
Product PHOTOGRAPHY
I predominantly do work for clients who want photos taken for their websites, which can be anything from press / PR photography to product photography for online stores. I can adapt to work to almost any brief or commission requested. All images will be supplied digitally at full size as well as cropped and optimised for web as requested.
Location & travel PHOTOGRAPHY
Need some professional photos of your travel brand, product, tour, hotel, or tourism site? I can help you get high-resolution photos for royalty-free use in online and print marketing materials.