Website Design
Palmbeech Properties
A real estate agent in Tenerife. I was contacted to produce a full service website for this new business. The client wanted something luxurious as they are selling high end properties
. The job also included photography for assets and continuing ad-hoc design services.
Services
Template Customization
UI / UX
Website host
Deliverables
7 Pages
Photo shoot
Icons
Styleguide
WordPress Build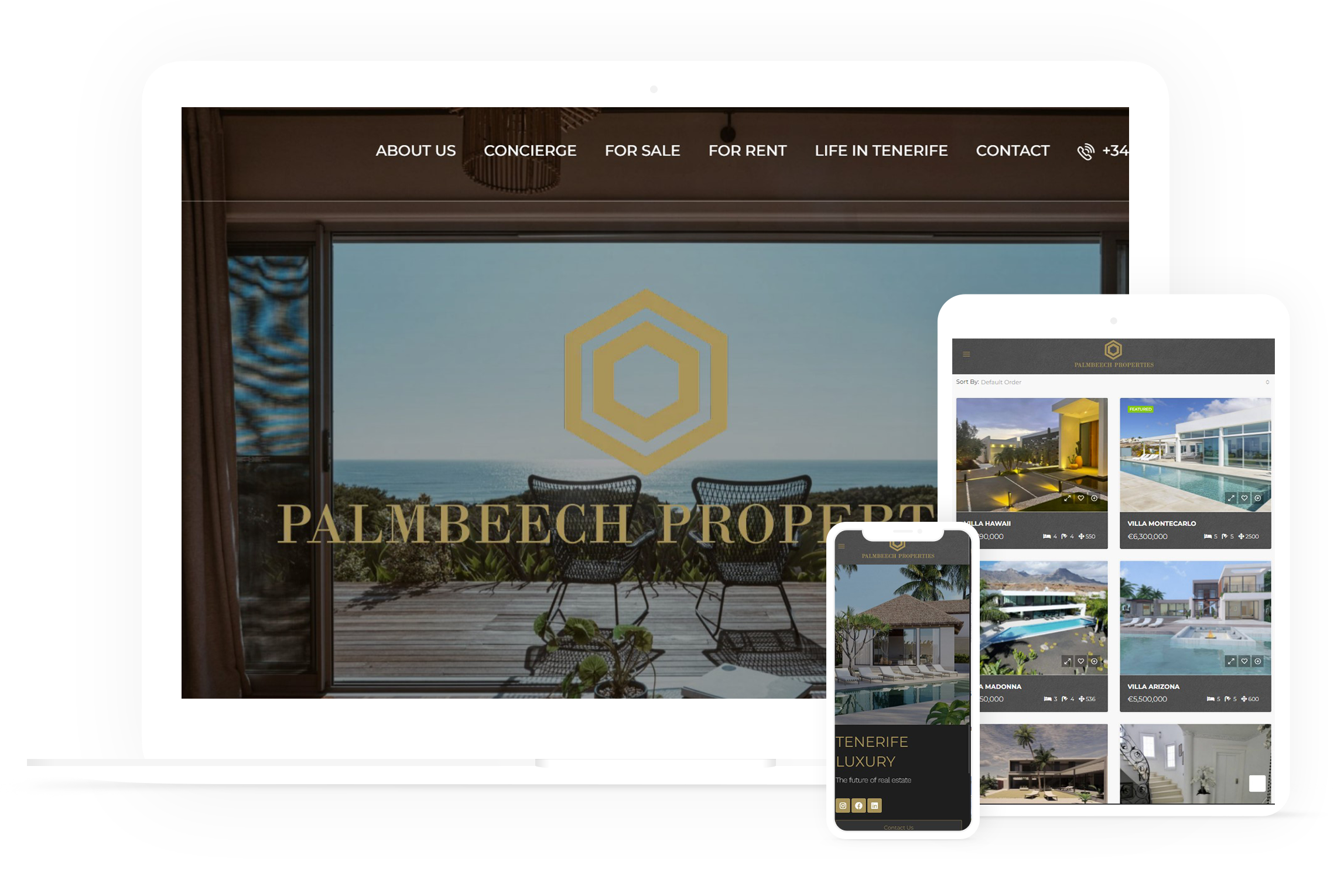 Aa
Montserrat Regular 32pt
Montserrat Bold 24pt
Where a more minimalist aesthetic is required. The 'Montserrat ' font is clean, easy to read and reflective of the Palmbeech Properties brand identity. The font is usually used in ALL CAPS and regular or bold
Roboto Regular 16pt
Roboto Bold 16pt
The 'Roboto' font is elegant, legible and yet in keeping with the simple aesthetic of Palmbeech Properties. The font is used in the regular variation and bold for headings and to differentiate hierarchy.