Website Design & Development Case Study
Cacao Museum
A chocolate shop in Amsterdam, The 
Netherlands, specializing in bean-to-bar, fair-trade 
jewelry. They organize tastings, workshops, dinners, expositions, tours, and lectures. This project also required embedded newsletter subscription and a blog page. The website was designed to reflect the premises, using elements from the store and showcasing the rugged beauty of chocolate making.
Services
We design
UI / UX
Website Build
Newsletter
Deliverables
18 Pages
Photographs
Icons
Styleguide
WordPress Build
OTHER
SEO
Analytics
Google Maps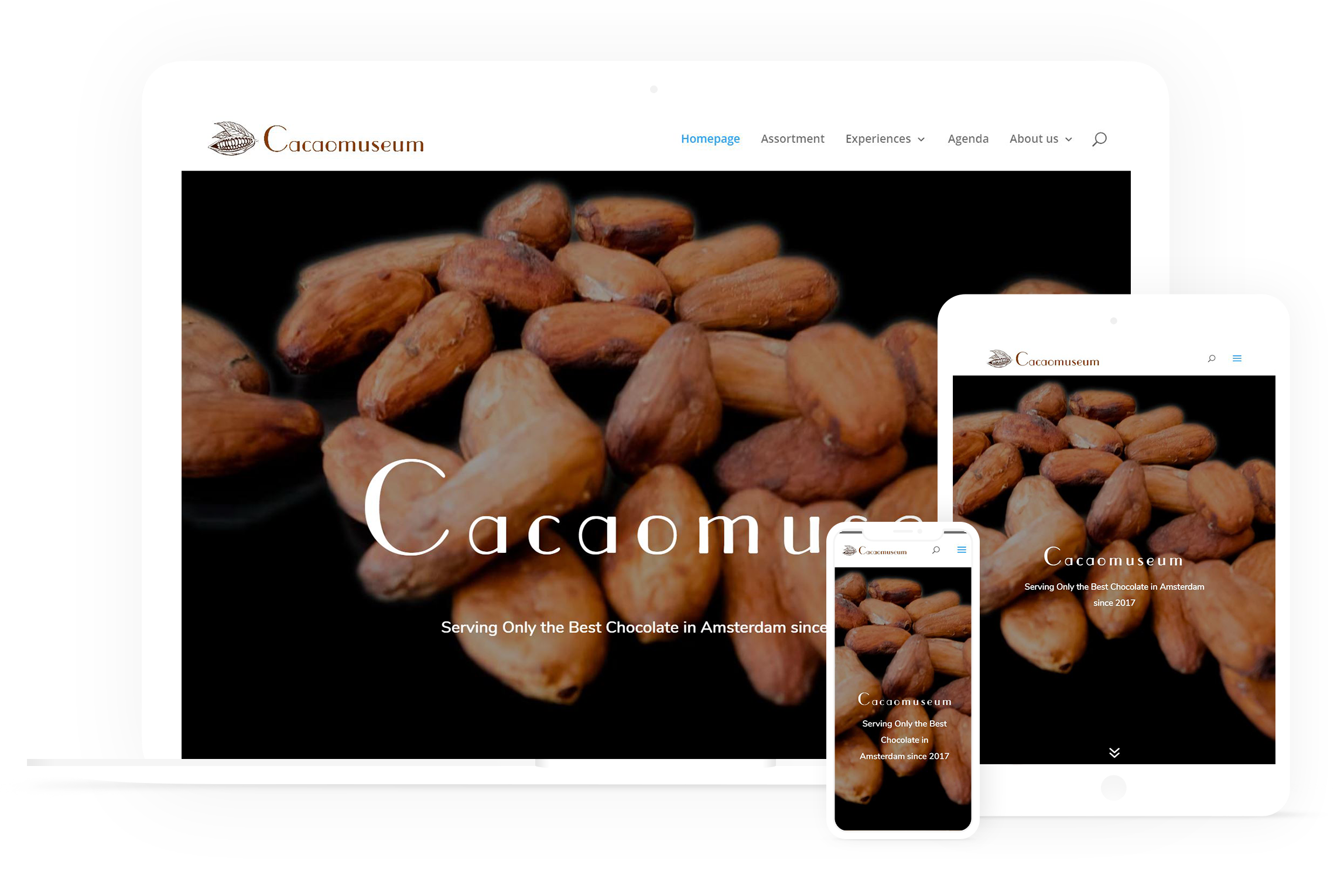 CREAM
HEX: #F8F8F8
RGB: 248,248,248

LIGHT BROWN
HEX: #DCA37D
RGB: 220,163,125

DARK BROWN
HEX: #843C09
RGB: 132,60,9

Aa
Parisiene 32pt
Oswald Semi Bold 24pt
Parisienne is a casual connecting script inspired by a 1960s Bra advertisement! It has a slight bounce and intentional irregularity to what might other wise appear to be a more formal script font. Classic, yet free spirited, it is a typestyle for a wide variety of use.
Nunito Regular 16pt
Nunito Bold 16pt
Nunito is a well balanced sans serif typeface created by Vernon Adams as a rounded terminal sans serif for display typography. Jacques Le Bailly extended it to a full set of weights, and an accompanying regular non-rounded terminal version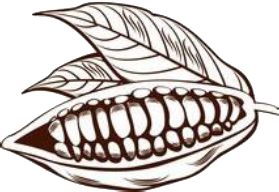 The logo is an integral part of the CACAO MUSEUM  brand and should be used thoughtfully and consistently.
The color scheme of the website follows a rich chocolate theme using cream, browns and a rich black
The backgrounds are mixed between the wooden aesthetics of the shop interior and bold solid colors.
The fonts are chosen to give a balance of luxury and elegance with clear and easy reading. 
The project is 99% complete as the client is adding new experiences all the time and is required to deliver copy to fully describe what is included.